Business Directory

Milpitas Shopping Areas
Stop and Shop in Milpitas
Home to several large shopping areas, Milpitas is quickly becoming one of the most popular places to stop and shop in the Bay Area. Milpitas is conveniently sandwiched between San Jose and Fremont in the South Bay. The Great Mall of the Bay Area is Milpitas' largest shopping area and is located less than 10 minutes north of Santana Row and Valley Fair Mall on Interstate 880. In addition to having some of the best shopping in the Bay Area, Milpitas' malls and complexes are also home to excellent medical and heath-focused businesses. Milpitas can also help with events, everything needed from wedding dresses to birthday supplies is easy to find here. Milpitas also has several hotels and great restaurants for those looking to shop and stay. Home and garden needs are easy to take care of in Milpitas, making the most difficult outdoor projects simple. With all of its shopping options, it shouldn't come as a surprise that people from all over the Bay Area know Milpitas as the best place around to stop and shop.
Great Mall of the Bay Area
Built in Milpitas' converted Ford automobile plant, the Great Mall of the Bay Area features over 200 premier outlet and factory stores. Located east of I-880 off the Great Mall Parkway between Montague Expressway and South Main Street in Milpitas, the Great Mall's easily accessible location draws shoppers from across the Bay Area and as far away as the Central Valley. The mall's most popular shops include Neiman Marcus Last Call, OFF 5th Saks Fifth Avenue, Abercrombie & Fitch Outlet, Sears Appliance Outlet and Burlington Coat Factory. To split up a long day of shopping, the Great Mall has several entertainment and dining options, including Dave & Buster's, Johnny Rockets, Century Theaters and Outback Steakhouse. The Great Mall of the Bay Area has plenty of parking all around and has a massive selection of stores perfect for shopping for back to school, holiday gifts, birthdays or anniversaries or simply upgrading the wardrobe for less.
McCarthy Ranch
McCarthy Ranch is an enormous shopping center situated off of McCarthy Boulevard in Milpitas. Everything from clothing stores and restaurants to specialty shops and local businesses can be found at McCarthy Ranch. Big names stores include Boarders Bookstore, Sports Authority, Men's Wearhouse and Best Buy. McCarthy Ranch is also a great place to eat: In-N-Out Burger, Banana Leaf, Applebee's and Pasta Pomodoro are just a few of the many restaurants there. This shopping area is also home to the McCarthy Medical Center and just a short distance from the Hilton Garden Inn and Larkspur Landing. McCarthy Ranch is a popular shopping center where Silicon Valley residents go to find new furniture, electronics and plenty of dining options.
Milpitas Town Center
Milpitas Town Center is a large strip mall located near Milpitas City Call that is home to several restaurants and shops for everyday needs. Notable businesses include Safeway, Comcast, Staples, Mervyns, Big 5, Red Lobster, Pete's Coffee and Wells Fargo. Milpitas Town Center also has a dentist, florist, credit union, golf shop and several other restaurants. This may not be Milpitas' best-known shopping center, but the Town Center is still a great place for one-stop shopping.
Beresford Center
The Beresford Center is located directly across from city hall in the heart of Milpitas. This center is home to large businesses, such as Orchard Supply Hardware, GNC, Quizno's, Ravioli's Italian Restaurant, Hollywood Video and also local Milpitas businesses including La Milpa Mexican Restaurant and Ernie Reyes' West Coast Karate. The Beresford Center also has a comic book shop, dentist, hair salon and dry cleaners.
Main Street – Milpitas
Nearly every kind of shop can be found on Milpitas' Main Street—auto parts stores, barbershops, beauty salons and even pet supply outlets line the street. A number of different restaurants, strip malls and plazas also occupy Main Street in Milpitas. Local favorites include Quincy's Barbeque and Ola's Coffee Shop. Main Street is also the religious hub of Milpitas and has several churches and temples in close proximity to downtown.
Serra Center
Located east of I-880 on West Calaveras Boulevard, Milpitas' Serra Center has everything from a Days Inn to a gun shop. Chili's, Big Lots and Walgreen's all occupy the center, making it easy to stop and shop without a hassle. The Serra Center has many other businesses, including a barbershop, locksmith, jewelry store, furniture store, clothing tailor and a beauty supply shop.
Milpitas Center
Having a birthday party? The Milpitas Center is home to Party City, which has all the supplies needed to throw a great bash. The Center is located east of I-880 on West Calaveras Boulevard, near the Serra Center in Milpitas. King Crab Restaurant, Mil's Diner, Lee's Sandwiches, L&L Hawaiian Barbeque and Baskin Robbins are some of the places to eat at Milpitas Center. Other major businesses include Kragen Auto Parts, Kelly Moore Paints and Save Mart.
Victorian Square
Victorian Square, located east of I-680 in Milpitas, has an eclectic mix of businesses and restaurants, including Washington Mutual, Starbucks, Flames Restaurant, Leslie's Swimming Pool Supply and Weight Watchers. Victorian Square has much more to offer: an optometric center, doughnut shop, dry cleaners, florist, salon, realtor and even a dentist. The Square is located on the same corner as Park Victoria Place and Ocean Supermarket Center, making it ideal for whatever your needs might be.
Ocean Supermarket Center
Milpitas' Ocean Supermarket Center is best known for its namesake, the Ocean Supermarket, which carries a wide variety of Asian food products. In addition to the market, this center is home to a bakery, Dell store, video rental, pho restaurant, Chinese fast food, an optometrist, travel agency, insurance company, liquor store, nail and hair salon, barbershop, dentist and chiropractor. If what you need can't be found here, Ocean Supermarket Center is on the same corner as the Victorian Square and Park Victoria Place.
Park Victorian Place
Located east of I-680, Park Victorian Place is on the same corner as two other Milpitas strip malls: Victorian Square and Ocean Supermarket Center. Notable businesses include a nail salon, hair salon, dentist, jeweler, taqueria, water store, acupuncture clinic and a mailbox center. While you might not find upscale department stores at Park Victorian Place, there is still a large selection of shops to choose from.
Milpitas Square
Milpitas Square is located just south of 237 and McCarthy Boulevard near the Crowne Plaza Hotel. The Hampton Inn and Staybridge Suites are also close to Milpitas Square. Many popular Milpitas businesses are located in this shopping area, including Ranch 99 Market, Hot Rock Grill and Fujisan Sushi. The ABC Seafood Restaurant is large enough to hold sizeable wedding receptions and dinners, and overlooks the eastern foothills of Milpitas. 23 other Asian-influenced restaurants including sushi, Chinese, vegetarian and seafood are located in Milpitas Square, making it one of the South Bay's top dining destinations. Several other businesses including dentists, a skin center, cosmetics shop, bakery, jewelry store and banks occupy this popular Milpitas shopping center.
Parktown Plaza
Parktown Plaza practically straddles Milpitas and San Jose on the corner of South Park Victorian Drive and Landess Avenue (which turns into Montague Expressway and heads into San Jose). This convenient shopping center is home to several notable businesses including Rite Aid, Kragen Auto Parts, Straw Hat Pizza, Milpitas Launderland, Dollar Tree Store and Albertson's. Target is located directly across the street. Milpitas residents utilize the convenience of Parktown Plaza's stores and services to help with any day-to-day needs.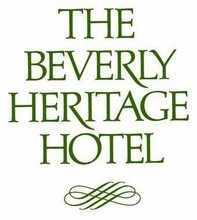 Complimentary Airport Shuttle Service

Inexpensive Silicon Valley Lodging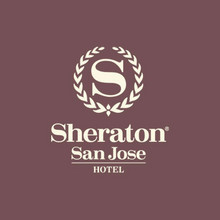 Central Location for Business and Leisure