Business Directory

Free Things to Do in Milpitas, California

Some of the best things in Milpitas are free. A guide.
Reviews by Gary Singh (July 24, 2003)
SINCE IT WAS FIRST incorporated as a city in 1954, the town whose name means "little cornfields," has grown into something much grander and much different than its founders likely imagined. Milpitas today is a multiethnic community with vast retail, food, technology and 21 city parks. San Jose liked the place so much, it tried to annex Milpitas in 1960 but failed miserably. Folks love the place for it's relatively (by valley standards) affordable housing, great public school system, recreation and good old shoppin.'
1. Talkin' Trash
Garbage Museum
BFI Recyclery, Newby Island Landfill, 1601 Dixon Landing Rd., Milpitas; 408.262.1401
Inside, visitors can explore the exhibits, answer garbage trivia questions and interact with displays that showcase the processes by which glass, papers, metals and plastics are broken down, chemically treated and recycled for future use. Need a pallet of compost? This is the place. The museum preaches the three Rs: Reduce, Reuse and Recycle.
2. Love It at Levin
Ed Levin Park
3100 Calaveras Rd., Milpitas; 408.262.6980
One of the best views of the Bay Area is from Monument Peak in Ed Levin Park. Hiking, horseback riding, cycling, fishing, boating and picnicking are some of the activities you can do in what is still a hidden gem by valley standards. It's also one of the most flocked-to hang gliding locations in the Bay Area, with launches at altitudes of 40, 50, 150, 300, 600, and 1,750 feet. If you drive to the park, there's a vehicle fee, but otherwise, everything's free. With more 1,500 acres of land, there's plenty of space to explore here.
3. It's a Mall World
The Great Mall
447 Great Mall Drive and Montague Expressway; 1.800.MALL.BAY or 408.945.4022
Oh, the joys of shopping. Northern California's largest outlet shopping center, the Great Mall of the Bay Area, is the place in Milpitas to eavesdrop on trendy teens. With more 200 stores, Vans Skate Park and a gargantuan 20-screen theater, the mall has something for everybody. Well, almost everybody. If you want to purchase a green hermaphrodite blowup doll, the mall doesn't have that, but if you desire a diverse range of fashion and fun, the Great Mall is for you. The mall boasts 7,300 parking spaces and future stores include Beverages & more! and Coconut Grove, a Malaysian restaurant.
4. Summer Beats
Summer Concert Series
Murphy Park, Yellowstone, just off of S. Park Vitoria Drive; Milpitas City Hall Amphitheatre, 455 E. Calaveras Blvd.; Teen Center, 1325 E. Calaveras Blvd.; 408.586.3210
Sponsored by Milpitas Recreation Services, this family-oriented concert series takes place at a variety of venues every other Tuesday from June 22 to Aug 12. Classic rock, pop, country and more.
5. Hot Fun in the Sun
Art & Wine Festival
Aug 16-17
This year marks the 17th annual celebration along Milpitas Boulevard between Los Coches & Turquoise. Featuring more 100 artisans, food booths, bands, multicultural entertainment and demonstrations, the festival draws around 50,000 people each year.
6. For Art's Sake
Free Art Displays
Behind several storefronts in Milpitas Town Center, you'll find free art exhibits sponsored by Community Arts and History Support, the museum's parent organization. The main museum at 559 E. Calaveras Blvd. contains photography by Zig Zikoor and a rich collection of artifacts and musical instruments from Bolivia. Other museums in the near vicinity include the Comic & Cartoon Art Community Museum at 73 N. Milpitas Blvd. and the International Folk Art & Portrait Museum at 551 E. Calaveras Blvd.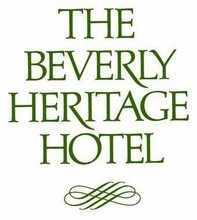 Complimentary Airport Shuttle Service

Inexpensive Silicon Valley Lodging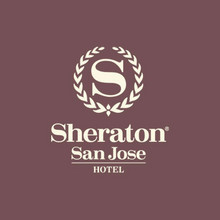 Central Location for Business and Leisure